Autumn 2023
Please visit our facebook page to keep up to date with our day to day activities.
November 2023
Hollybank Christmas Party
Save the Date for Our Christmas Celebration! 🎄🎁 Join us on Thursday, 21st December for our staff & residents Christmas party including a fantastic raffle, all for a great cause - the OMI interactive system! (please scroll down for full details of that).
Raffle Ticket on Sale
Our Christmas Raffle tickets are available to buy, and you won't want to miss out on the fantastic prizes we have in store, including Flip Out, Breakout, Escapism, Hair & Beauty vouchers, and Luxury Hampers! 🌟
🎟️ Raffle tickets are only £2.00 per strip or grab a great deal with 3 strips for £5.00! 🤑 All proceeds will contribute to the much needed OMI Interactive System which will really benefit our residents.
🏢 Drop by our office to buy your tickets and join in the festive fun while supporting a fantastic cause! 🌈🎅
---
Introducing the OMI Interactive System
At Hollybank, our commitment to enriching the lives of our residents is a top priority. Recently, we've had the privilege of trialing the 'OMI Interactive System' - a revolutionary set of sensory products designed to provide meaningful activities for individuals of all ages and abilities. This system encourages movement, active participation, and shared enjoyment, fostering a positive impact on our community.
The OMI team received the prestigious National Dementia Care Outstanding Product Award in 2018, acknowledging the system's profound benefits for individuals at all stages of dementia. 🏆💙
To make this incredible system a permanent part of our community, we're embarking on a fundraising journey. The OMI Interactive System comes with a price tag of approximately £9000, and our dedicated management and care staff are actively exploring ideas and initiatives to raise the necessary funds.
While we're in discussions with local authorities and reaching out to local businesses, we truly value your input. Your ideas matter! If you have any suggestions on how we can make this fundraising effort a success or if you know of potential avenues for support, please share them with us. Let's collaborate and make a lasting impact on the lives of our residents.
Together, we can create a brighter and more engaging future for those we care for. Thank you for being a part of our journey!
To read more about the OMI system please visit: https://omi.uk/care/mobii-interactive-table-floor/ (opens a new window)
---
Hollybank are 'Care Home of the Year' Award Winners
We are thrilled to announce that Hollybank has been honored with the prestigious 'Care Home of the Year' award for 2023/24 at the Wales Prestige Awards! This achievement fills us with immense pride and joy, as it recognises the unwavering dedication of our incredible staff and the exceptional care they provide to our residents.
A special shout-out goes to Bev Ellis, a cherished member of our Hollybank family, who has dedicated an incredible 30 years of service to our home. Bev, your commitment is truly inspiring and appreciated beyond words!
At Hollybank, we've always believed in the power of family, and this award reinforces our bond even further. Our management team would like to say a huge thank you to our caring staff, who go above and beyond every single day, ensuring our residents experience the most enjoyable and caring home environment possible. Your devotion is what makes Hollybank truly special.
---
November Highlights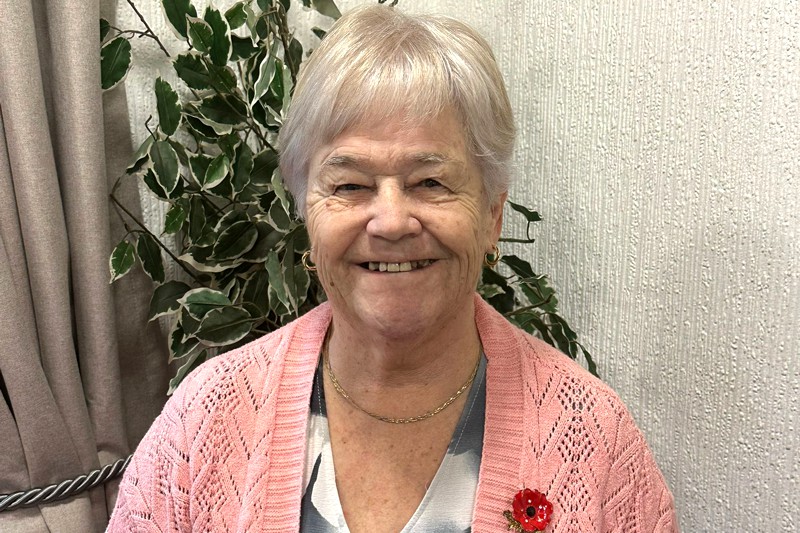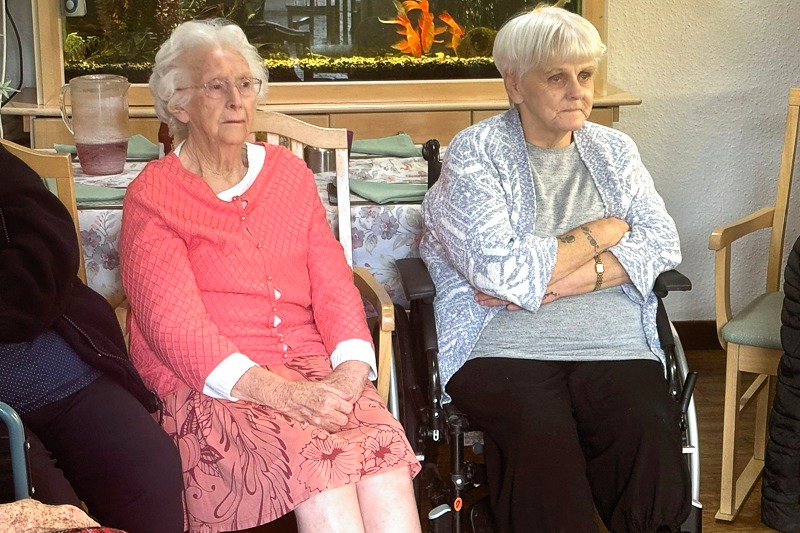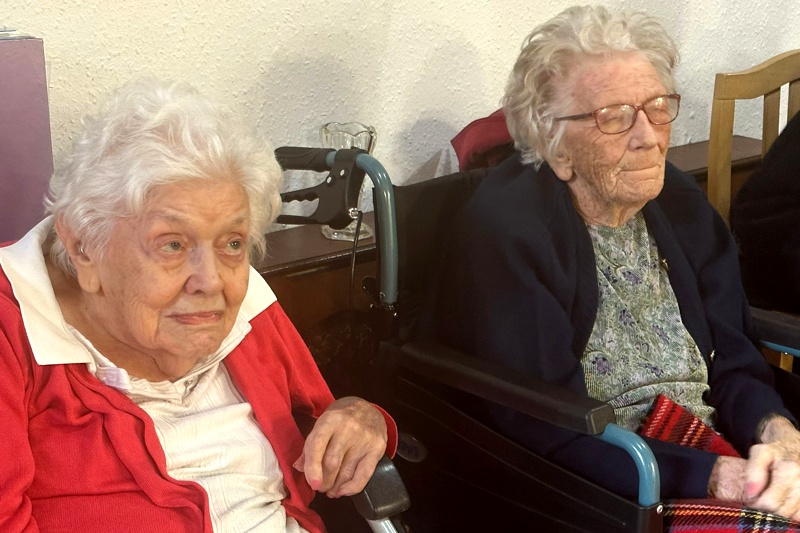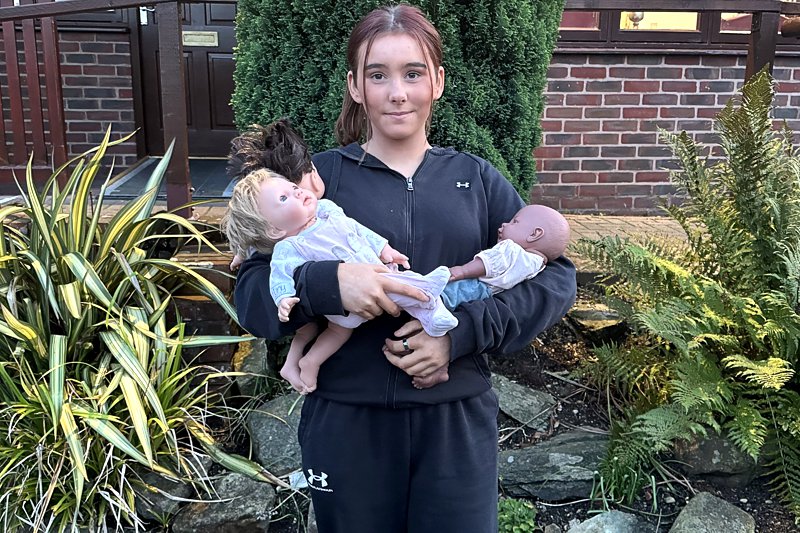 ---
Christmas Colouring and Wordsearch Activities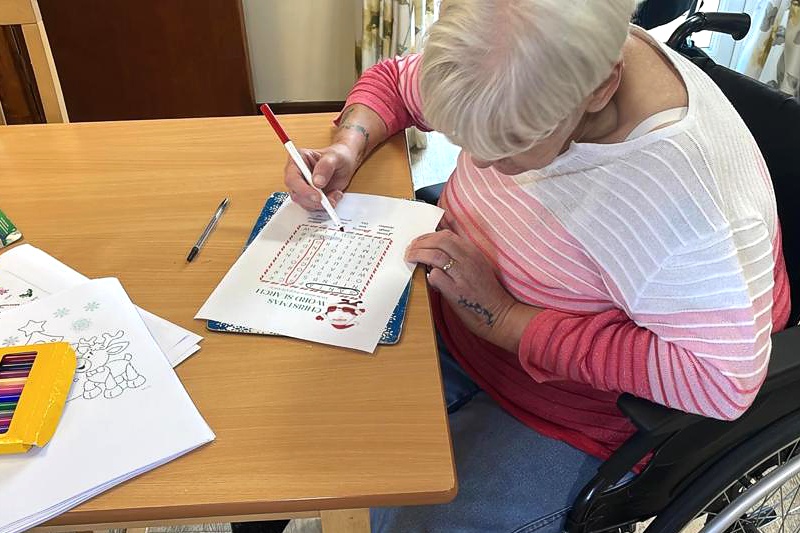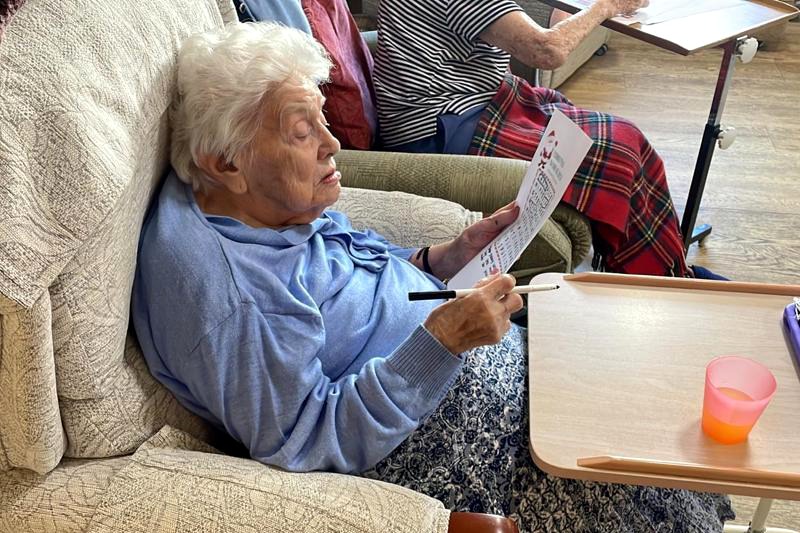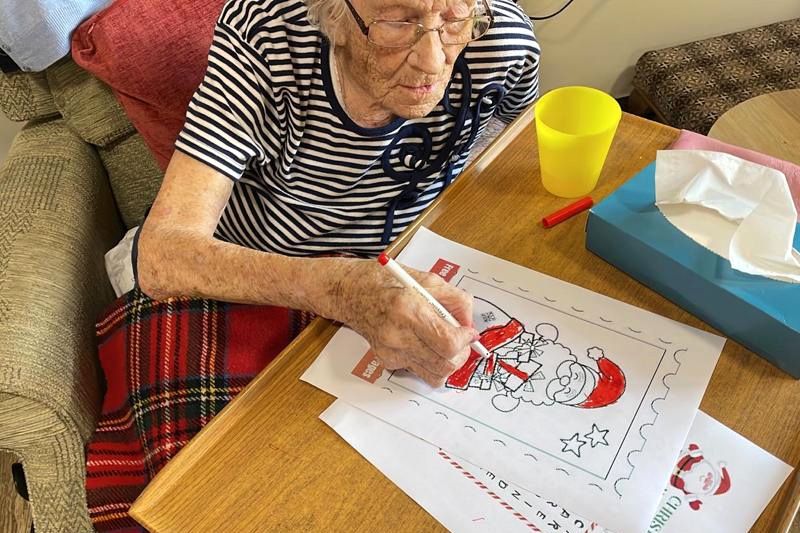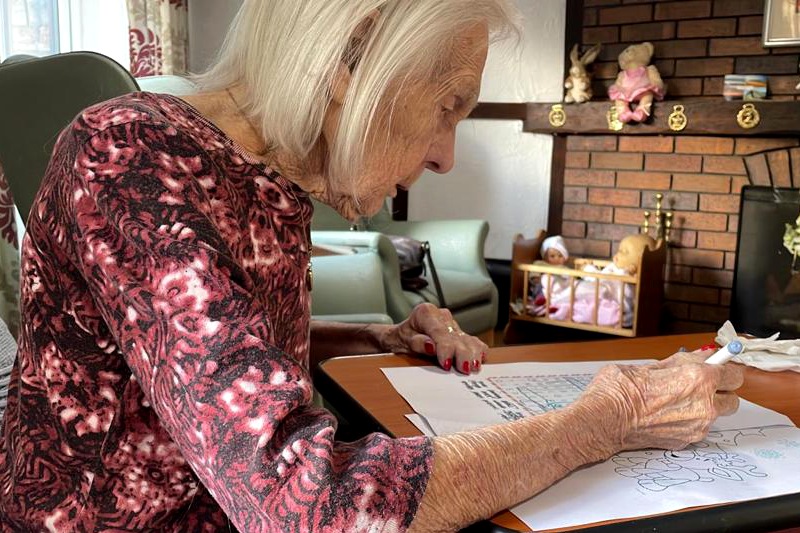 ---
Bingo and Pamper Session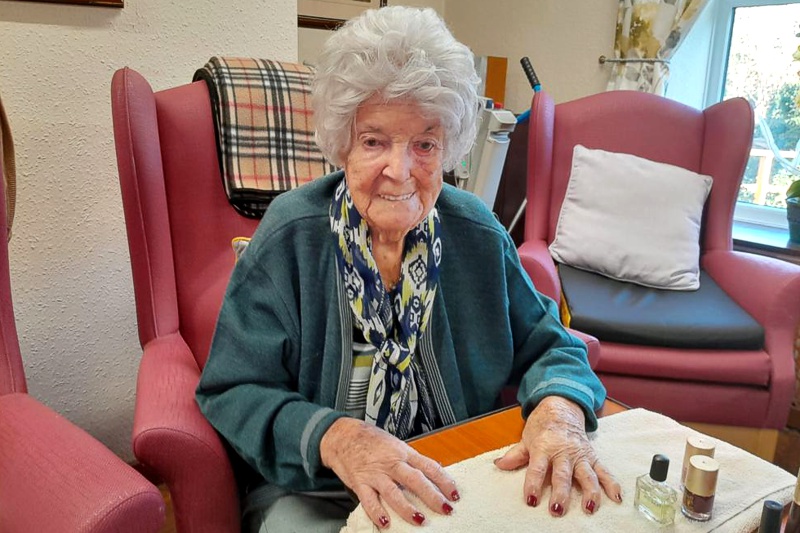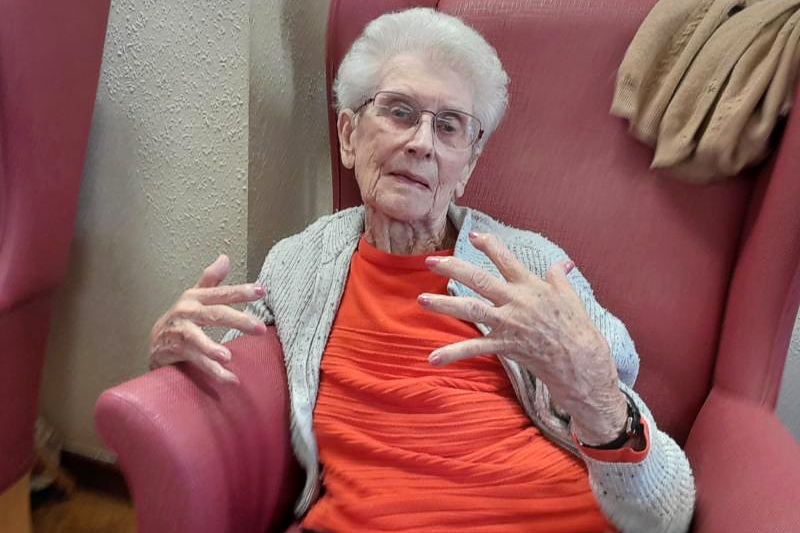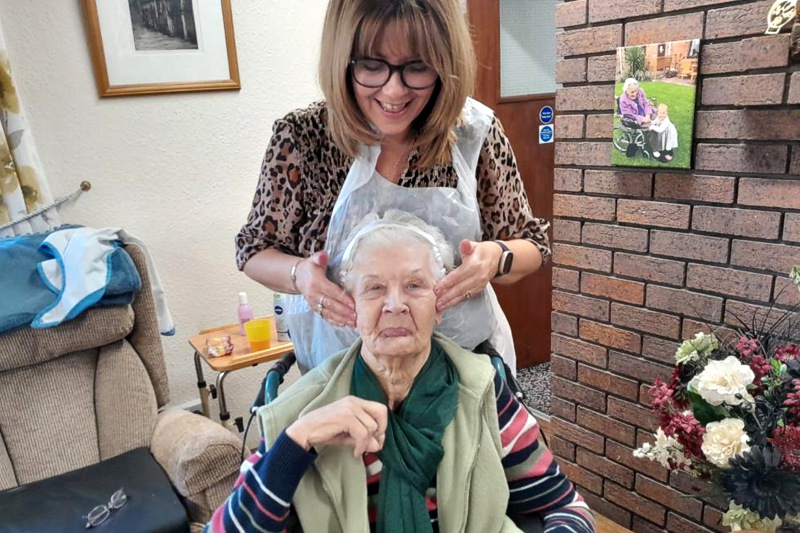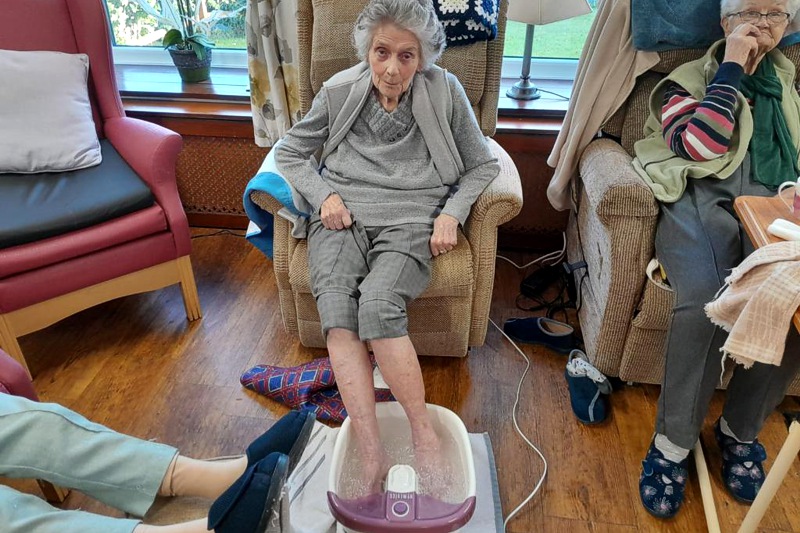 ---
Entertainment with Alan Murray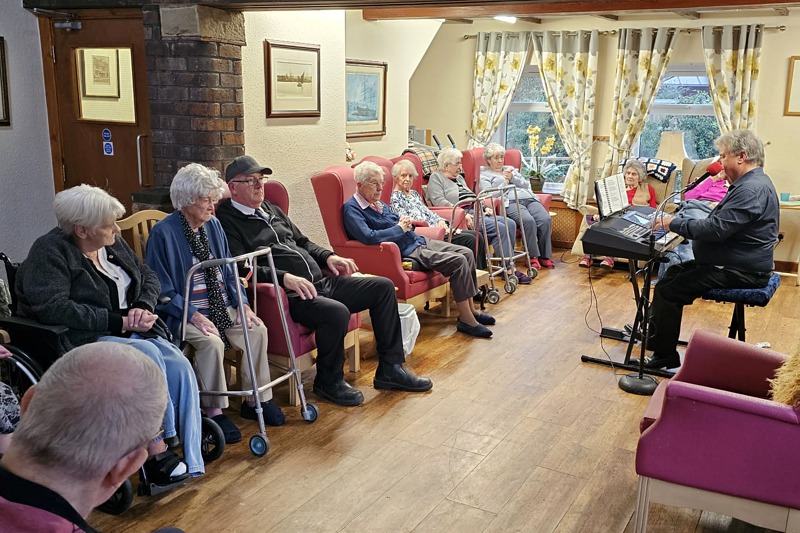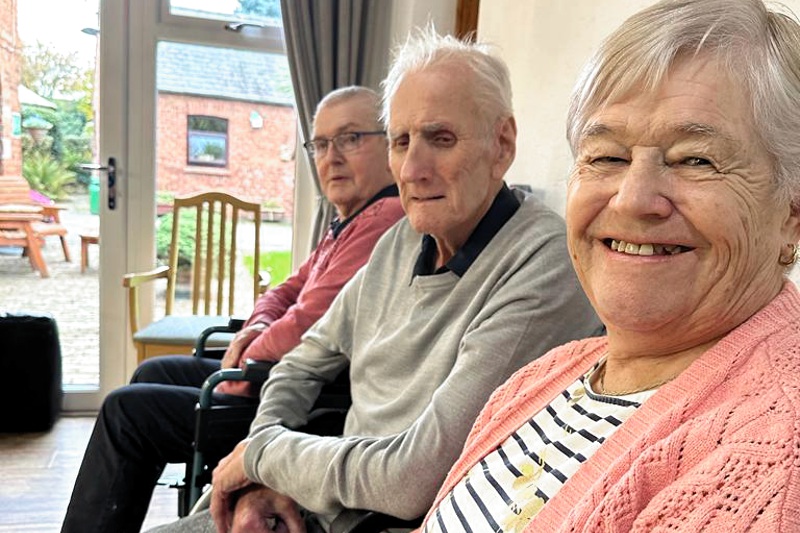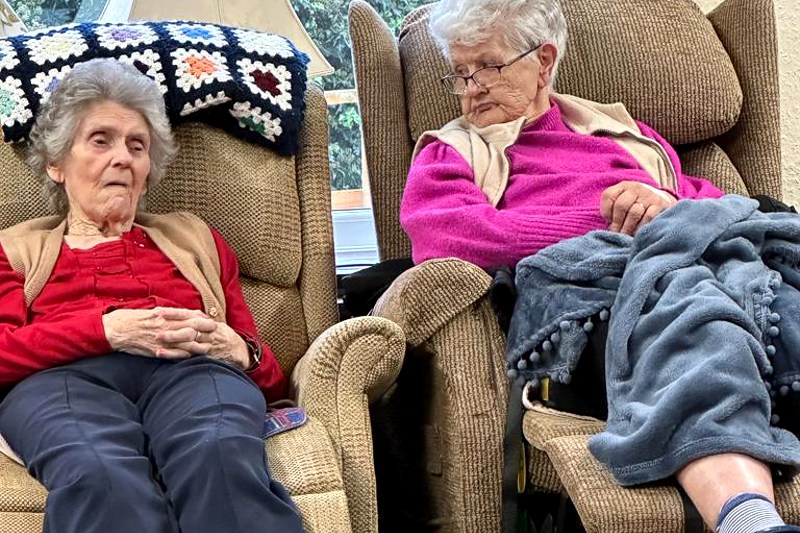 ---
Armistice and Remembrance Sunday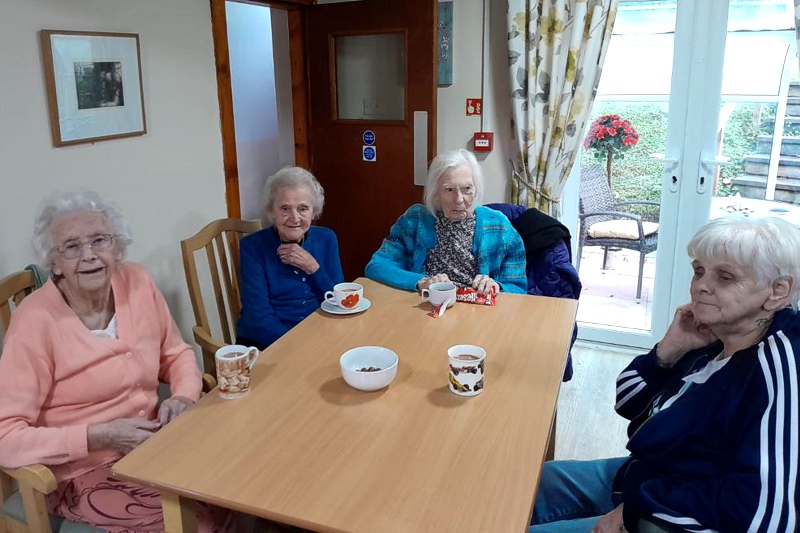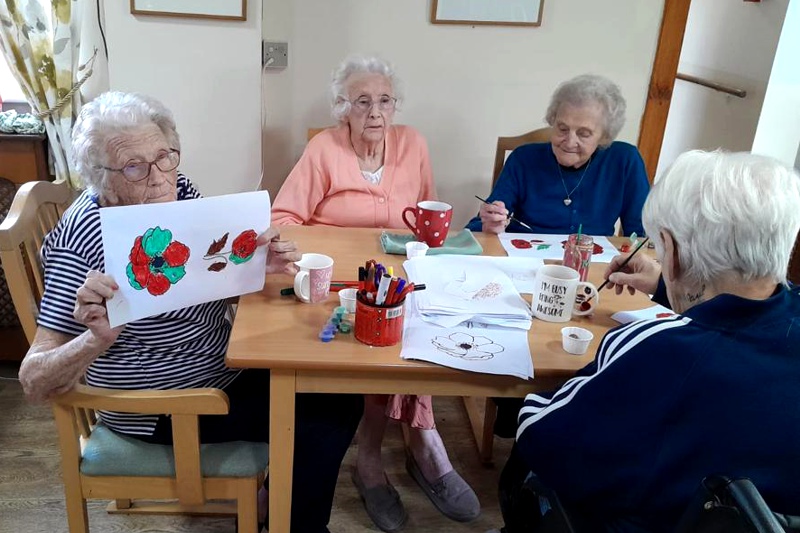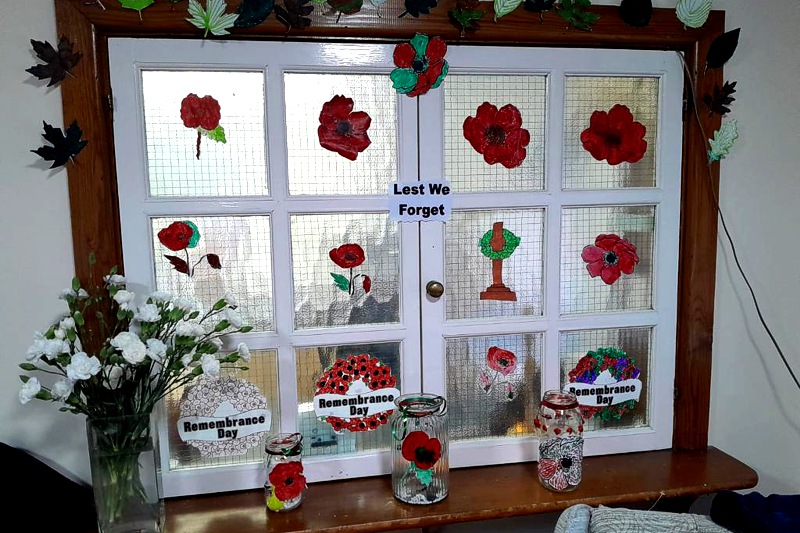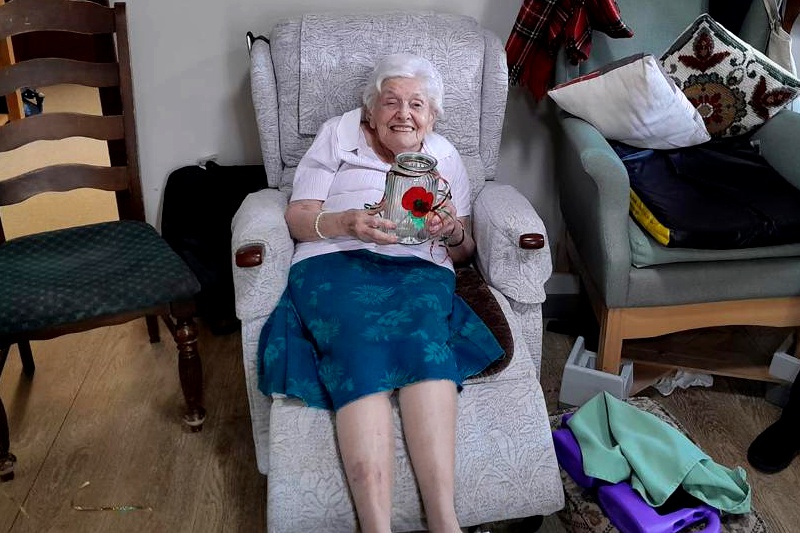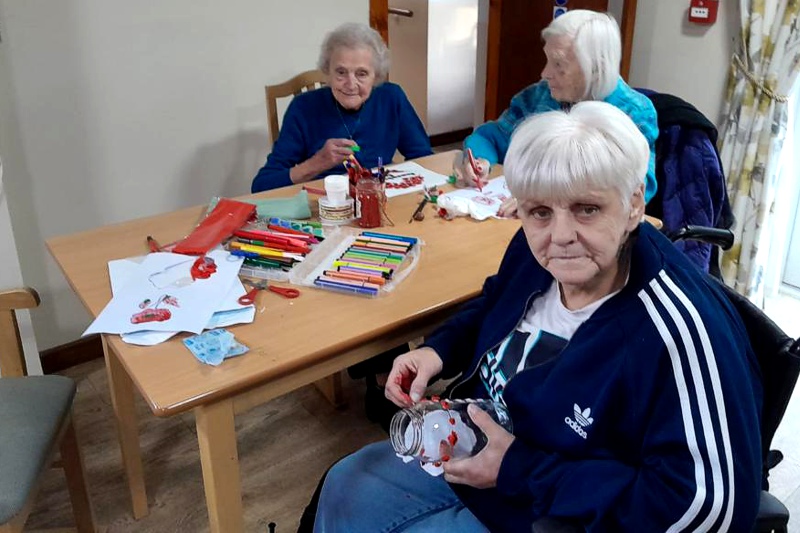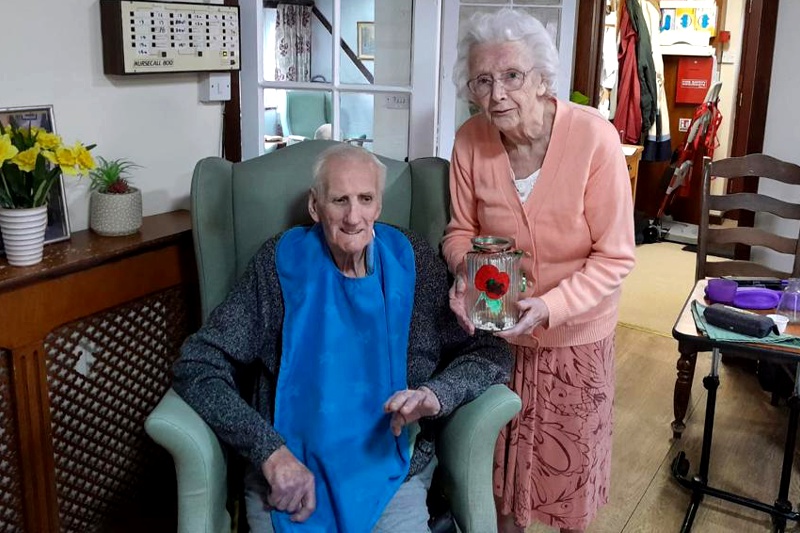 ---
October 2023
Halloween fun!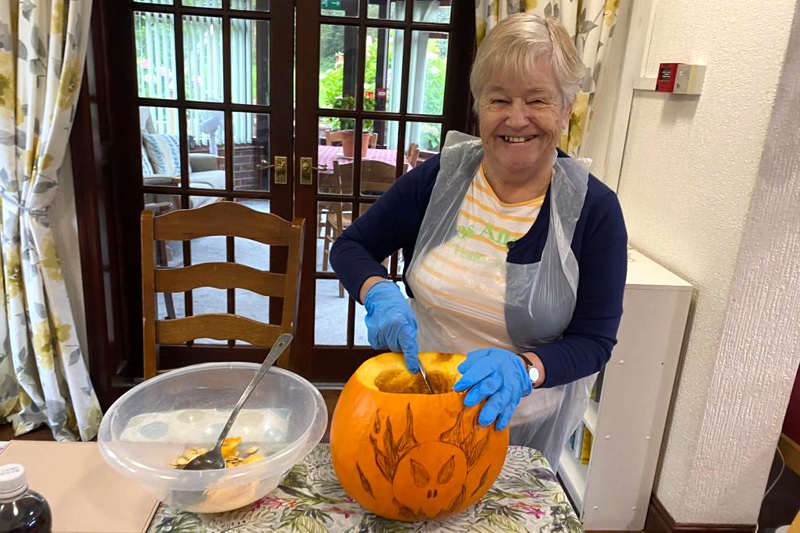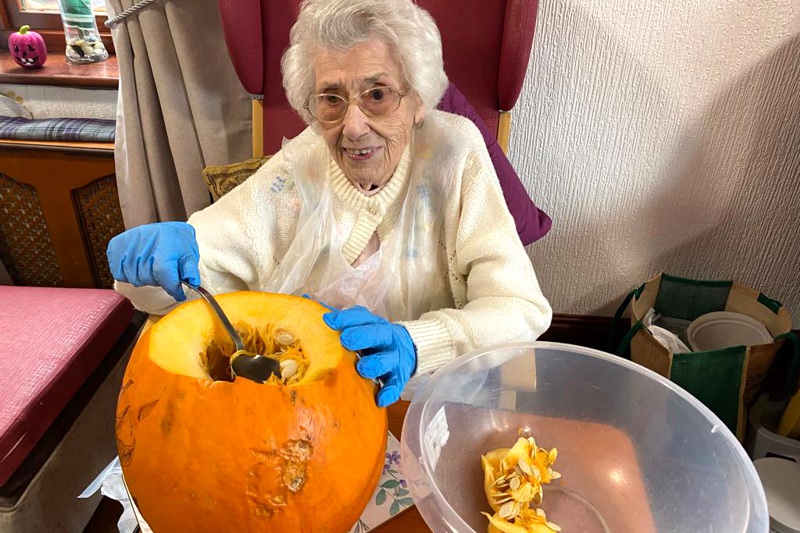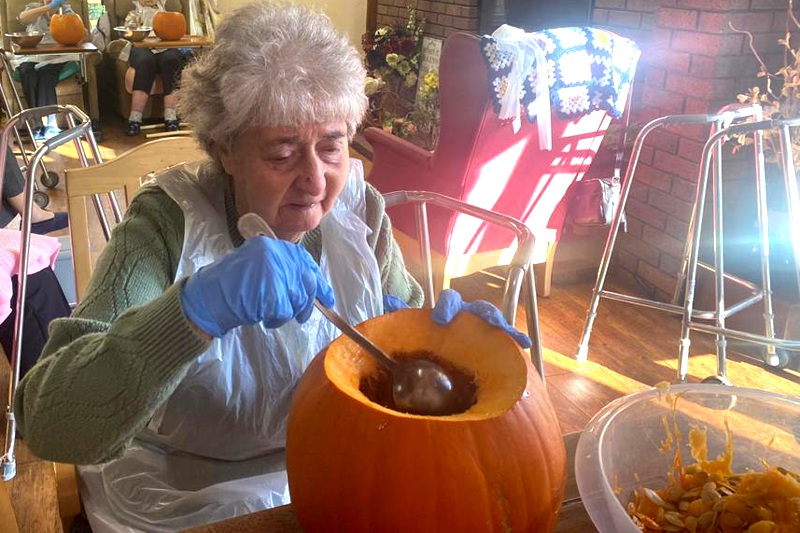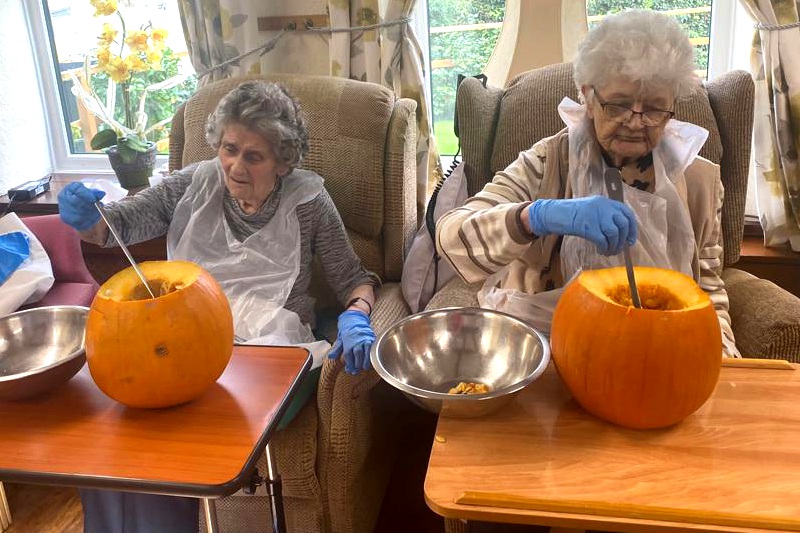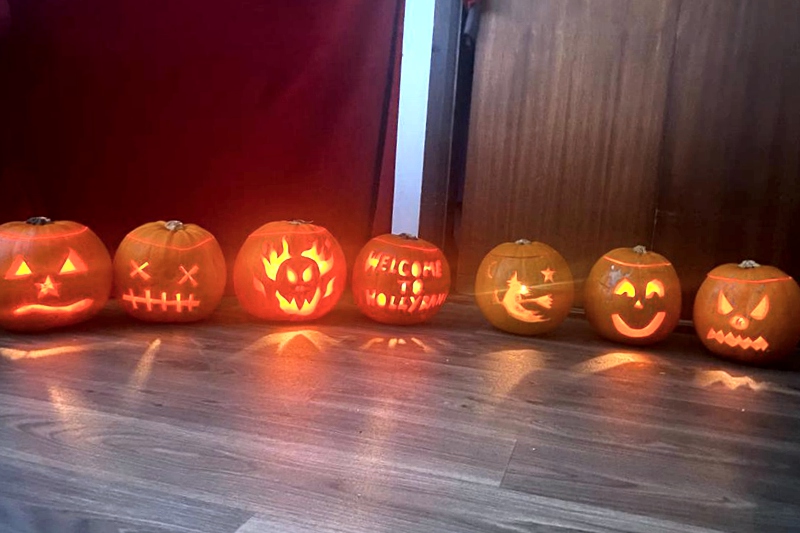 ---
Birthday fun, baking, entertainment and cherished visits from family. The Hollybank residents are always keeping active and October is no exception!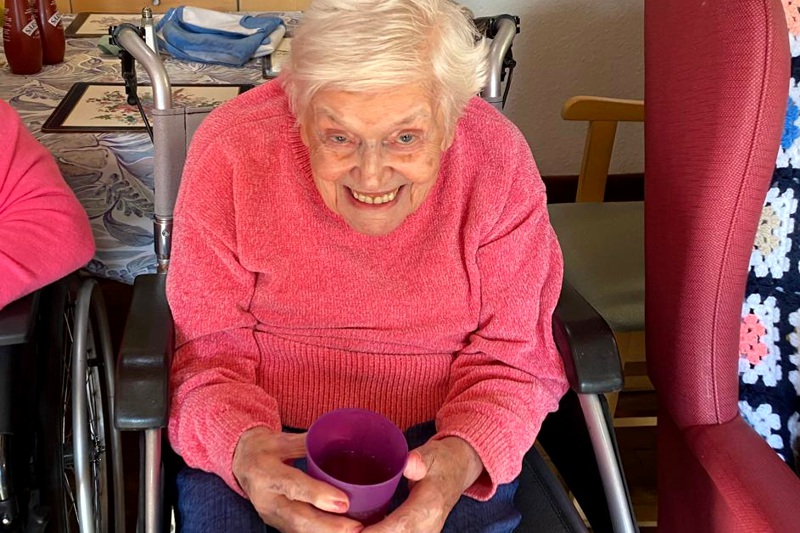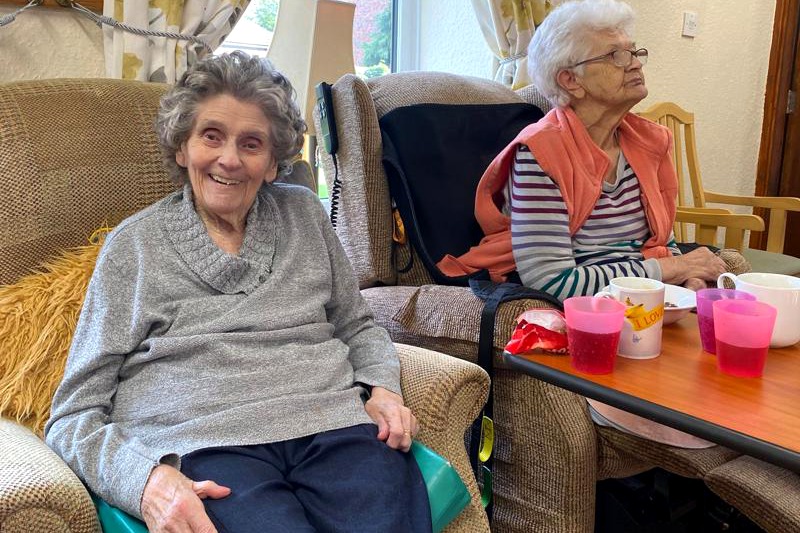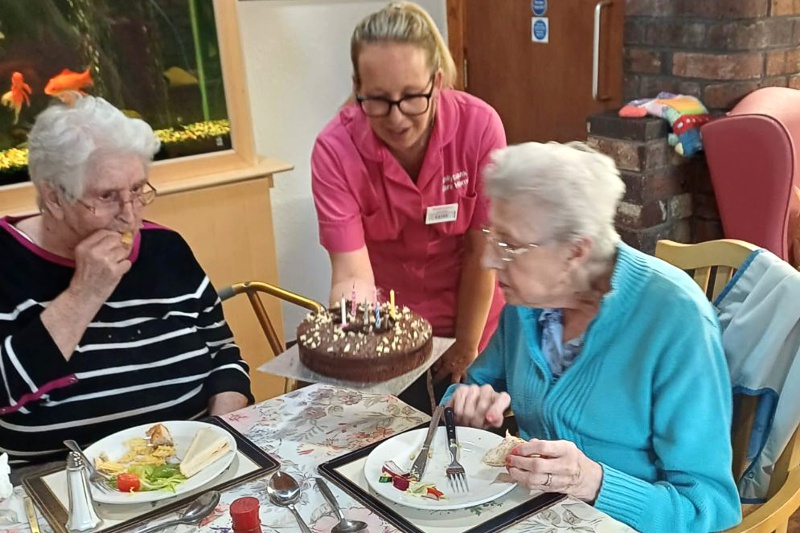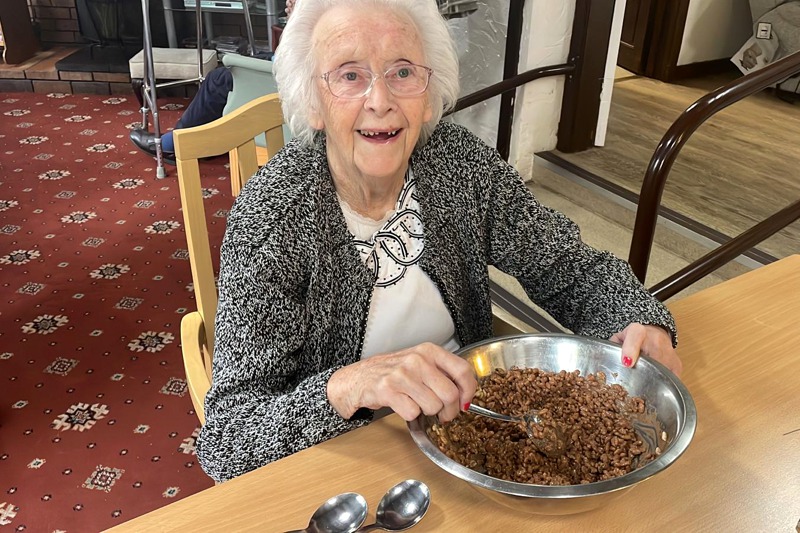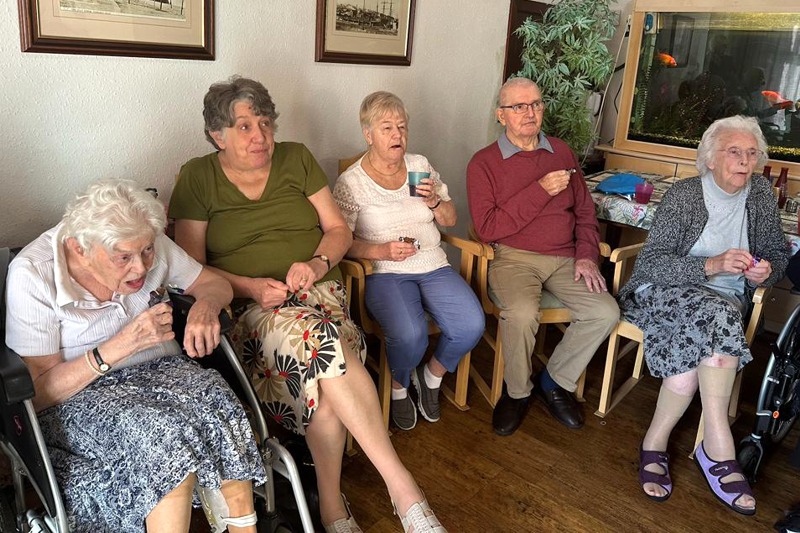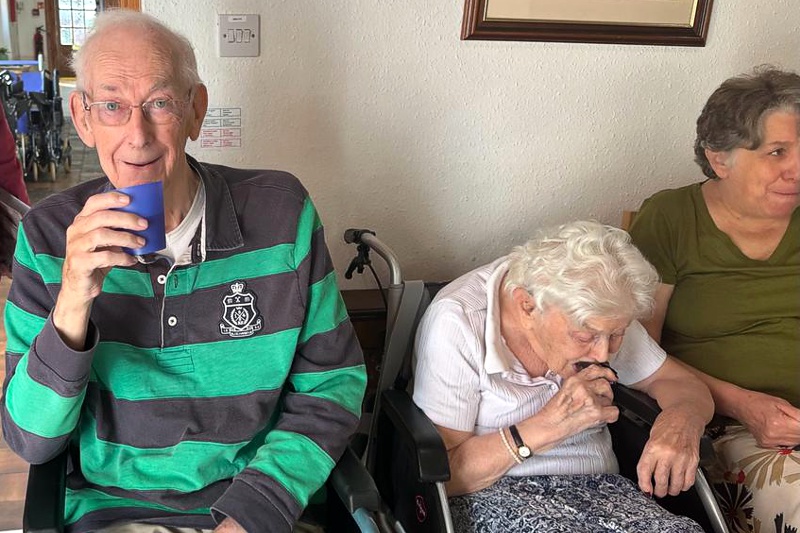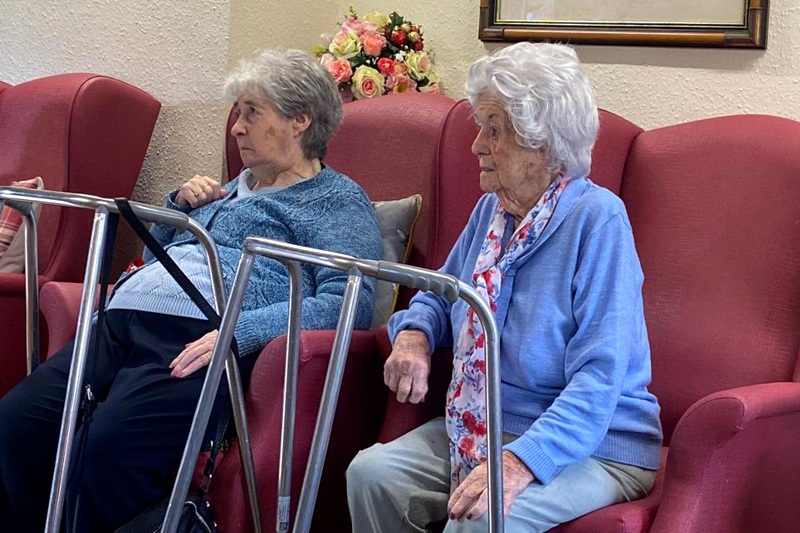 ---
Pictures captured during our frequent singalong gatherings at Hollybank. The residents thoroughly enjoy the entertainment, actively participating, and we extend our gratitude to the numerous local musicians who join us during these sessions.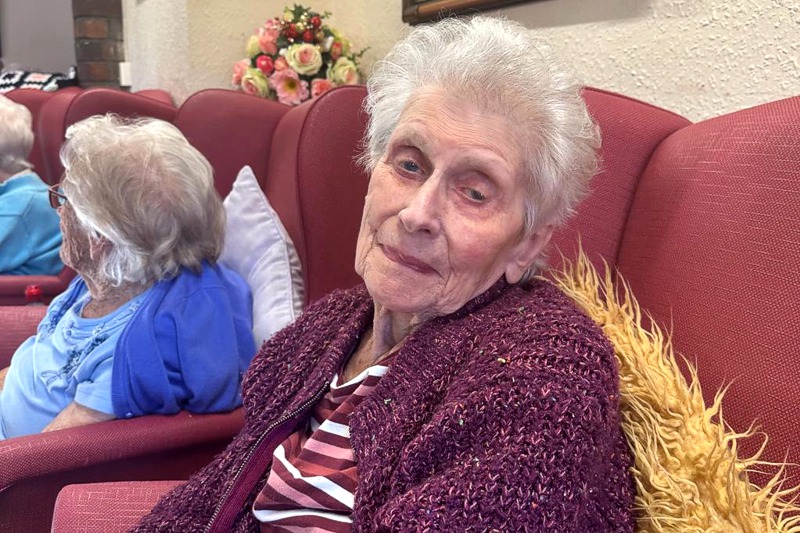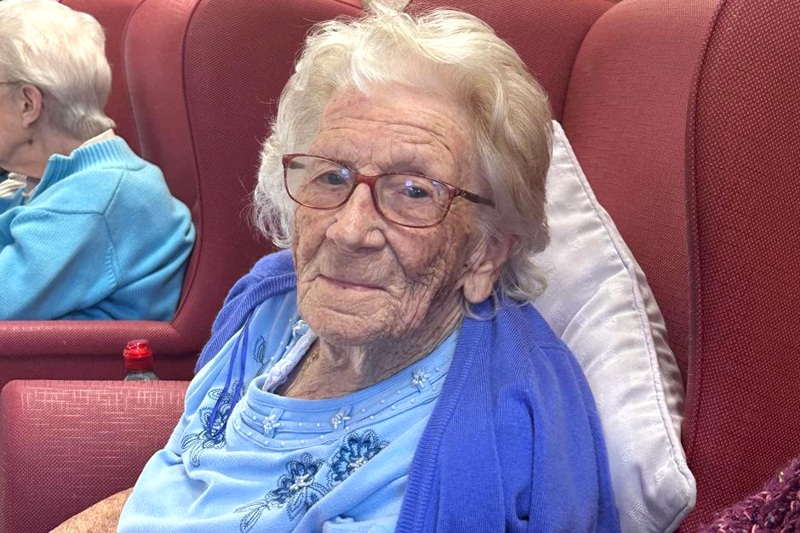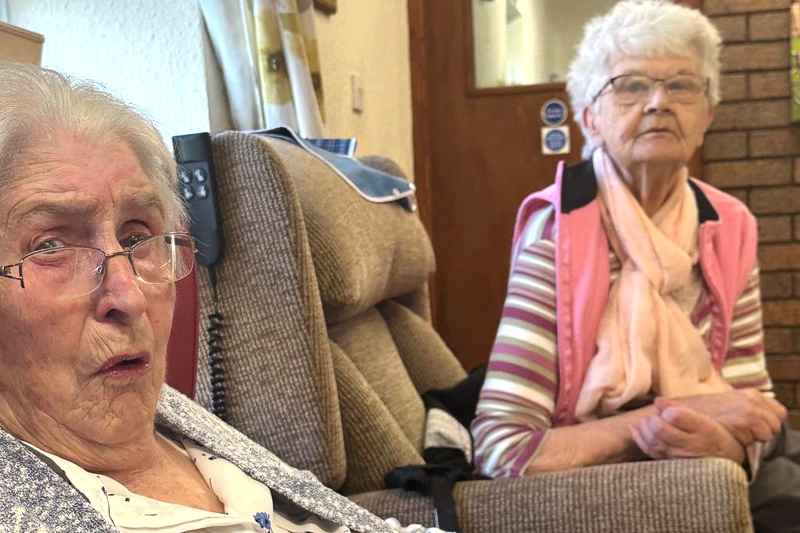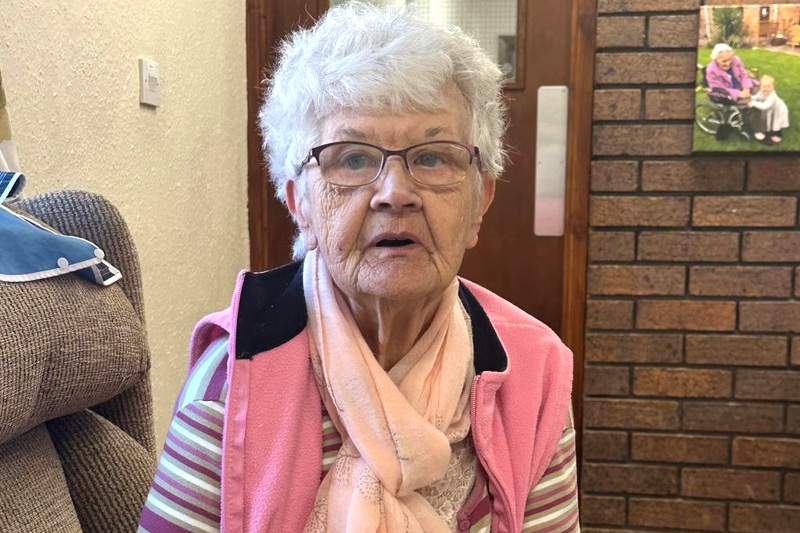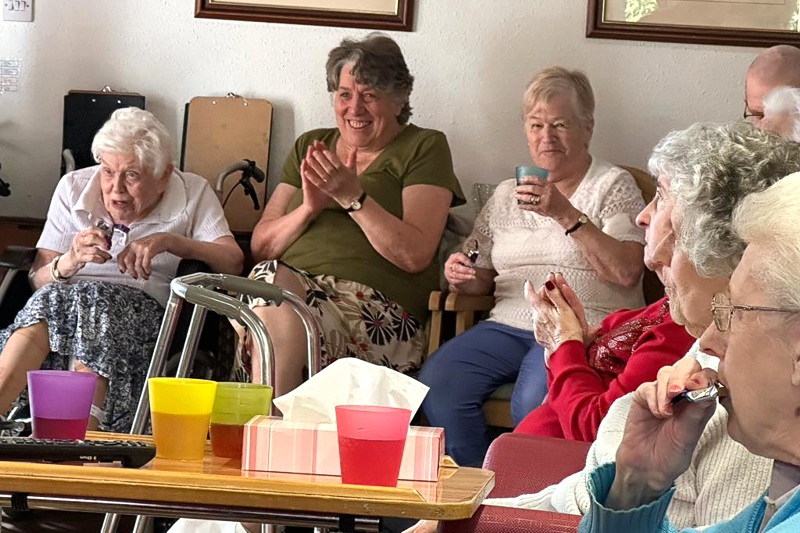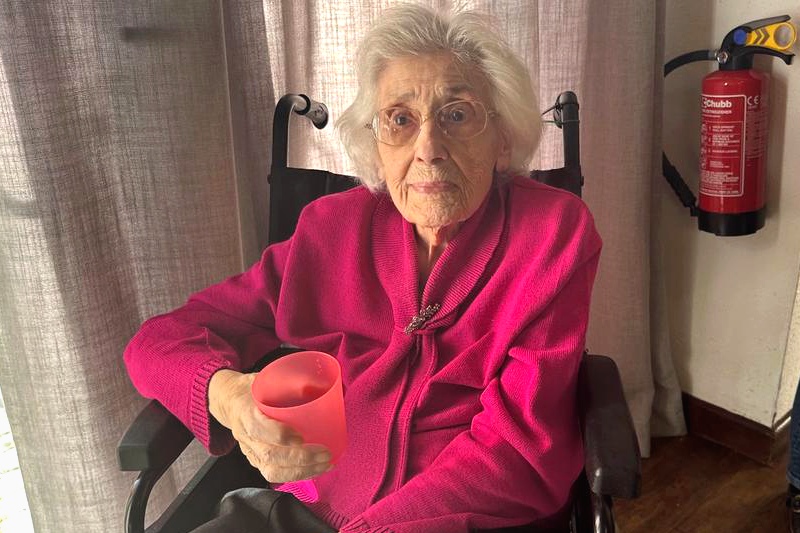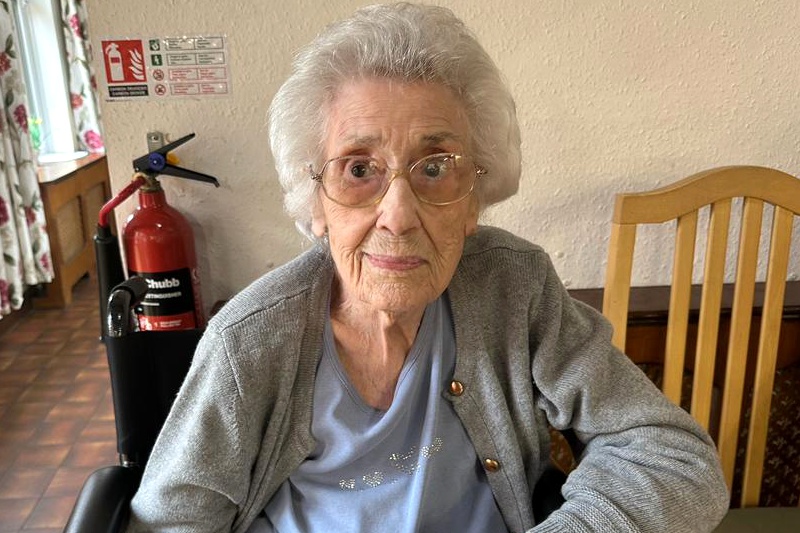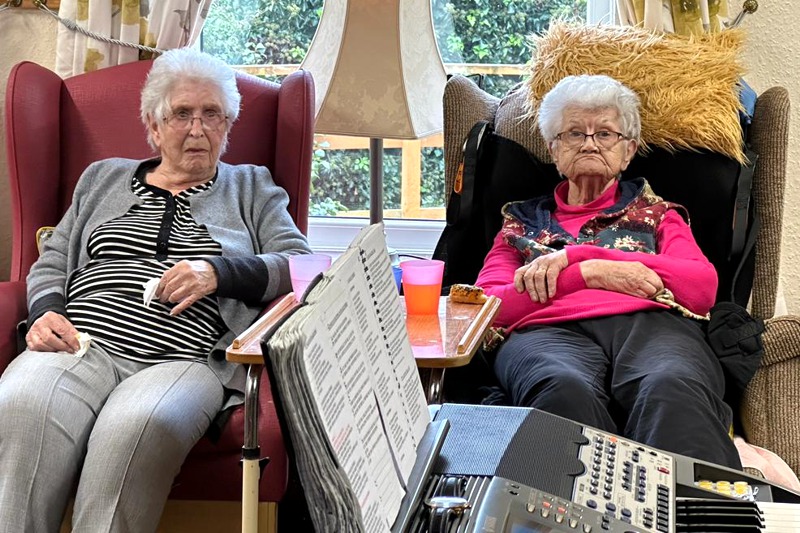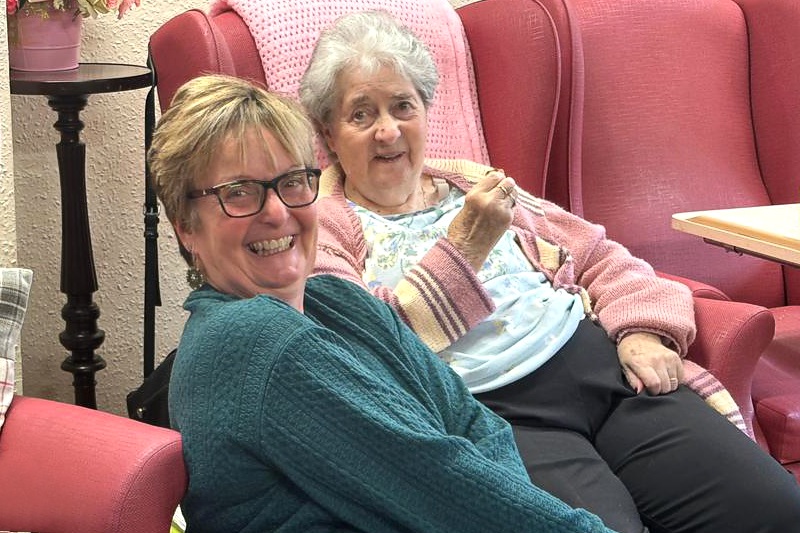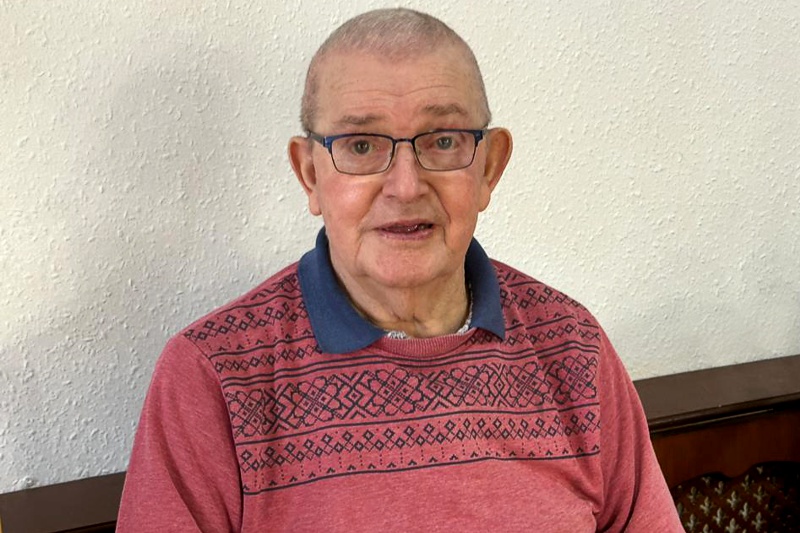 ---
Day Trip to the Blue Planet Aquarium
We rounded off September with a fantastic adventure exploring the underwater realm! The smiles on our residents' faces lasted the entire day, and everyone thoroughly enjoyed the experience. 😊 Days like these are more than just outings; they are vibrant moments that bring immense joy and purpose to our residents' lives. These experiences play a vital role in improving their well-being and happiness. A heartfelt thank you to our dedicated staff and volunteers who made this day possible.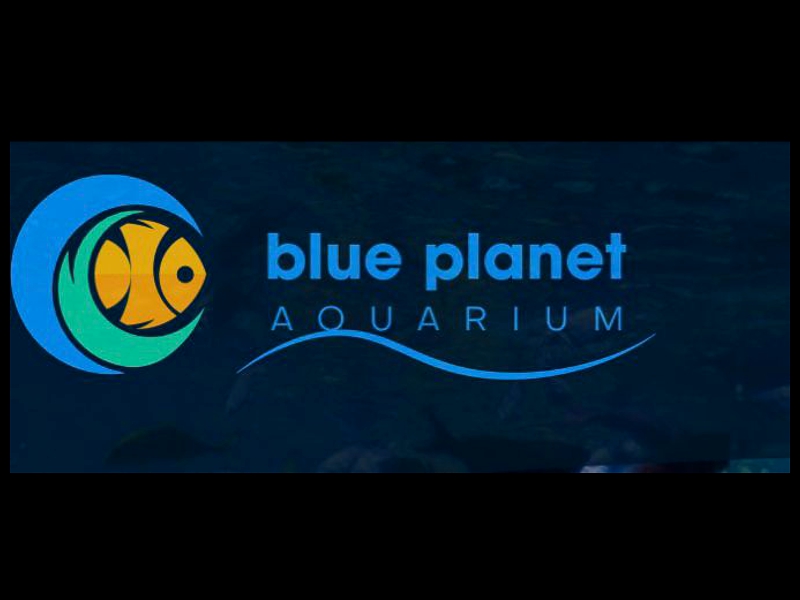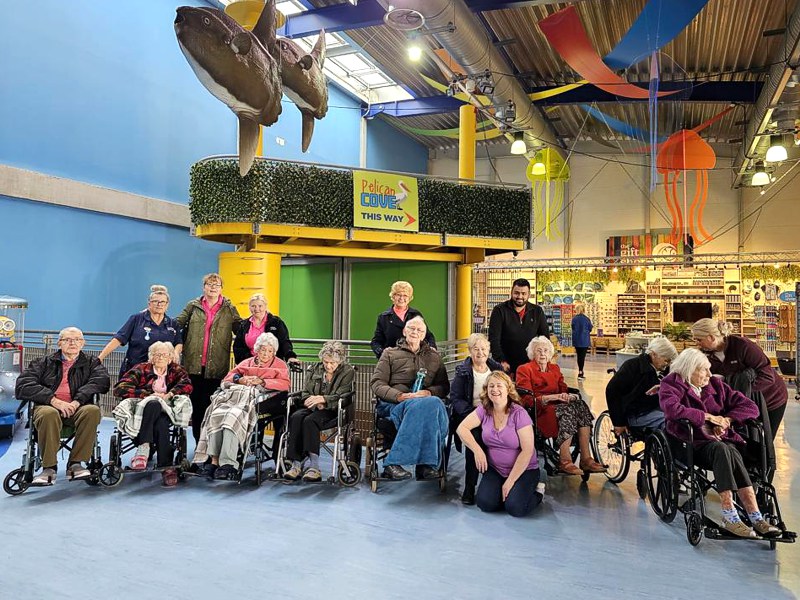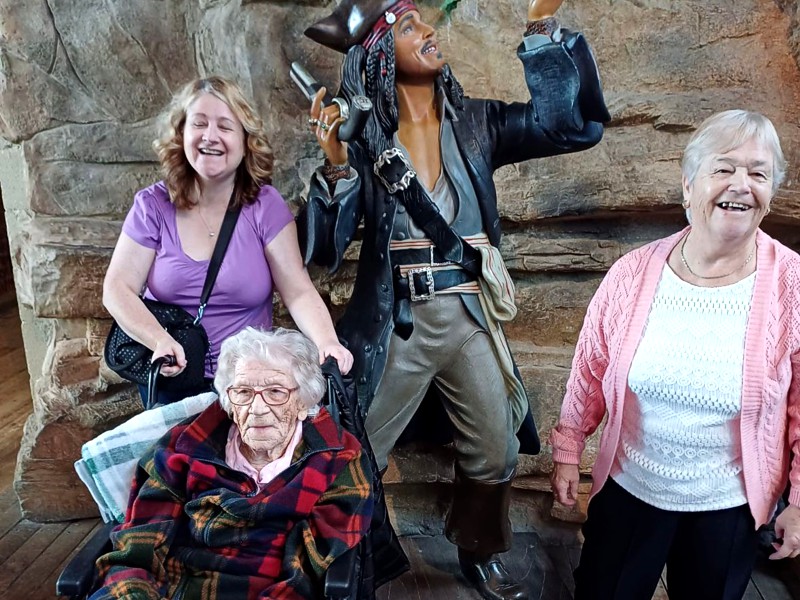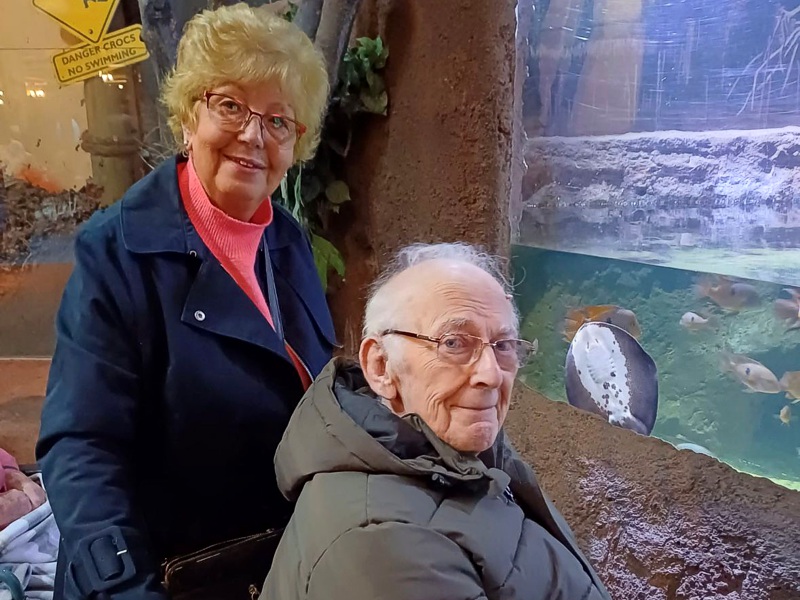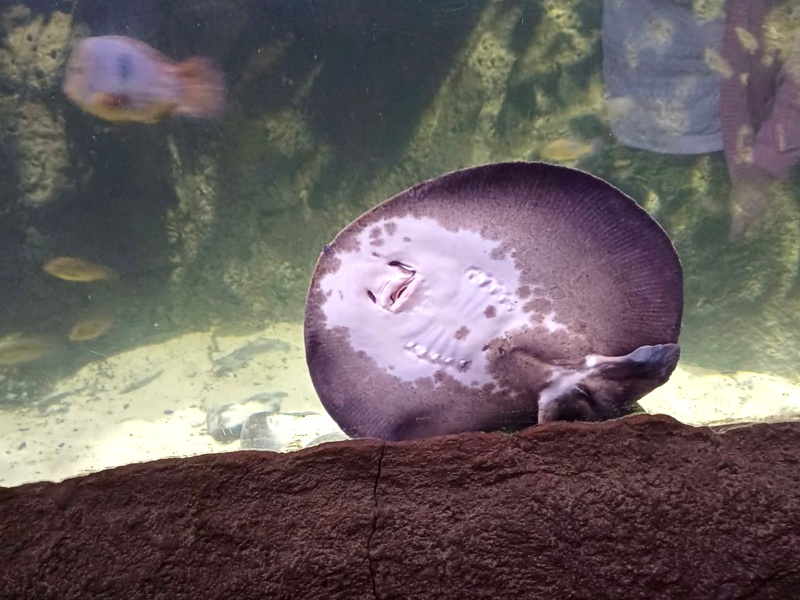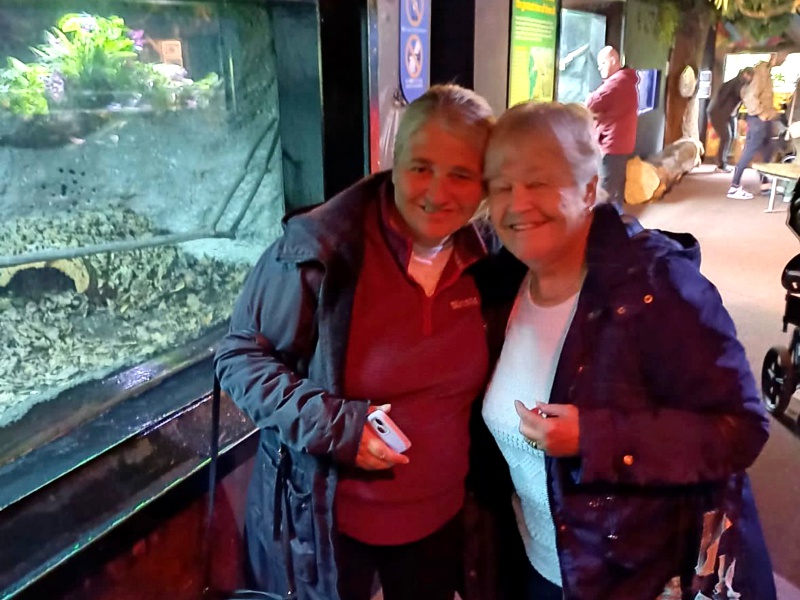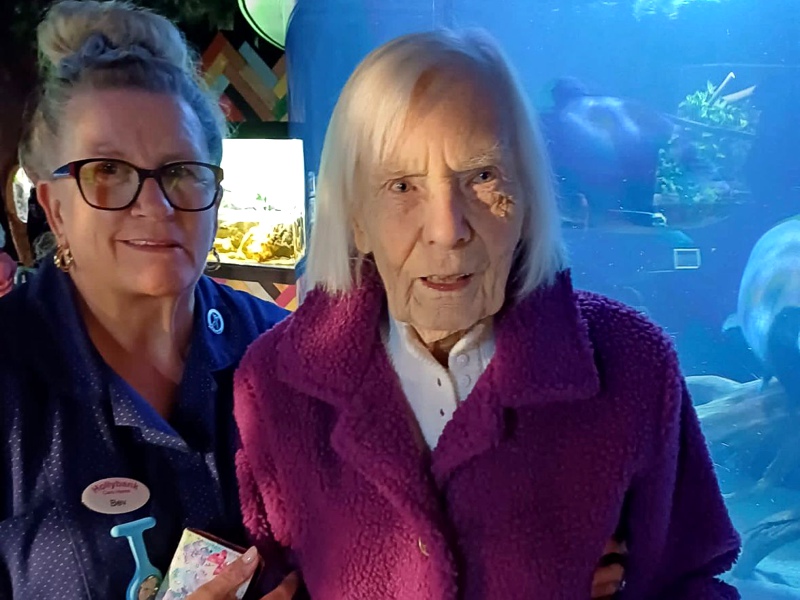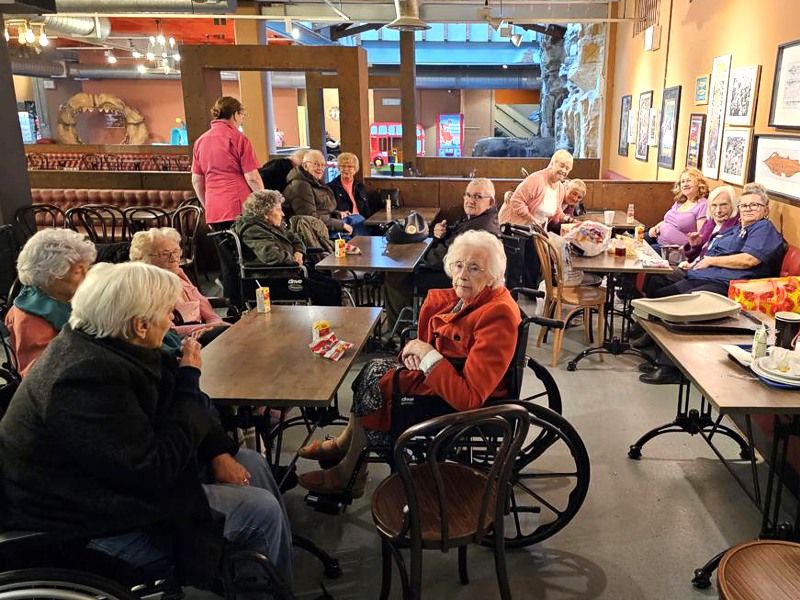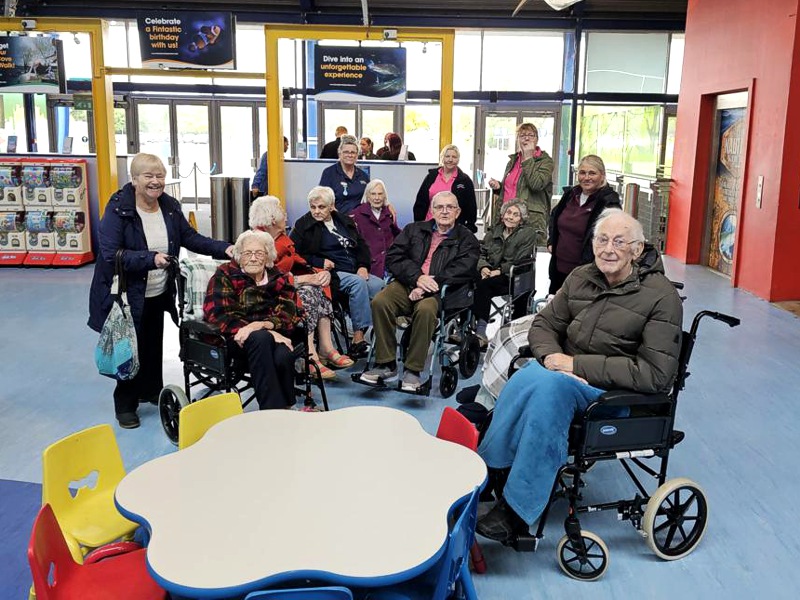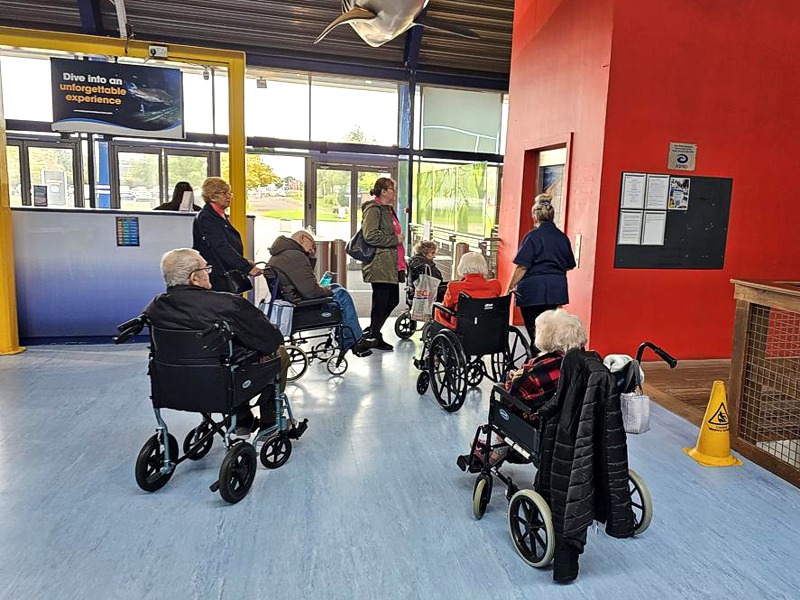 ---
September 2023
In addition to our visit to the Blue Planet Aquarium, September has been a bustling month packed with events for our wonderful residents, such as afternoon tea, baking sessions, game days, bingo, a birthday, family visits and a few delightful singalongs.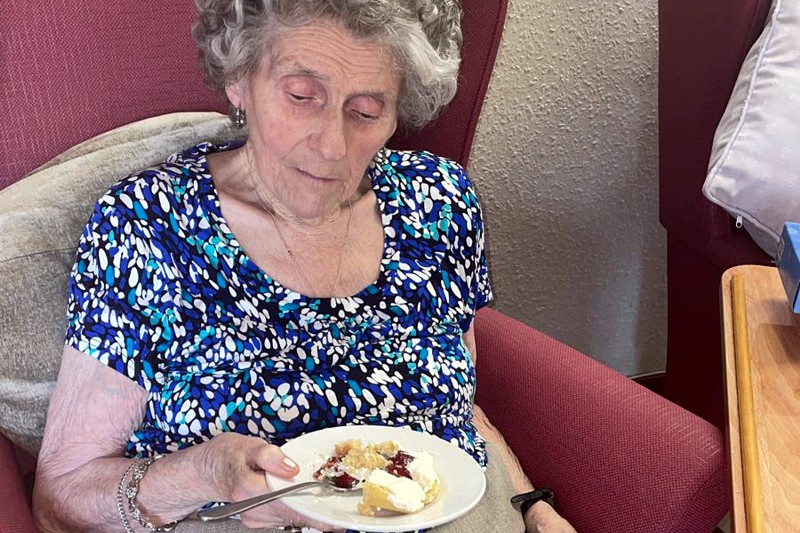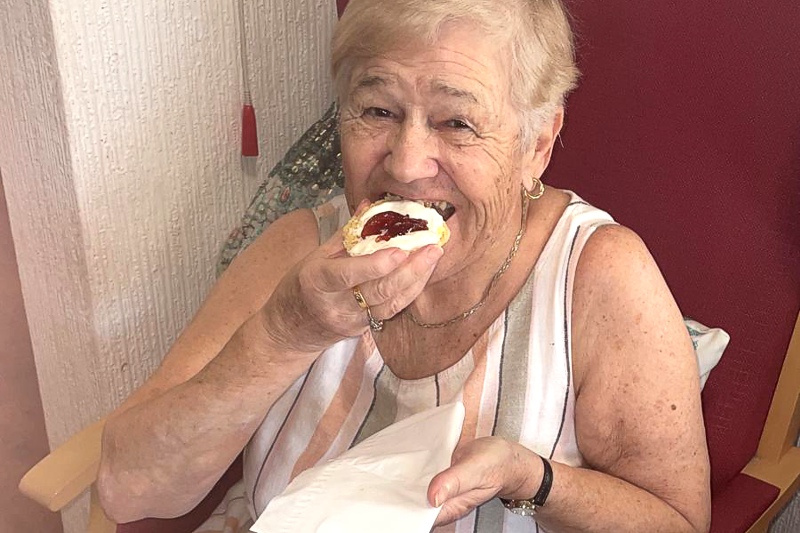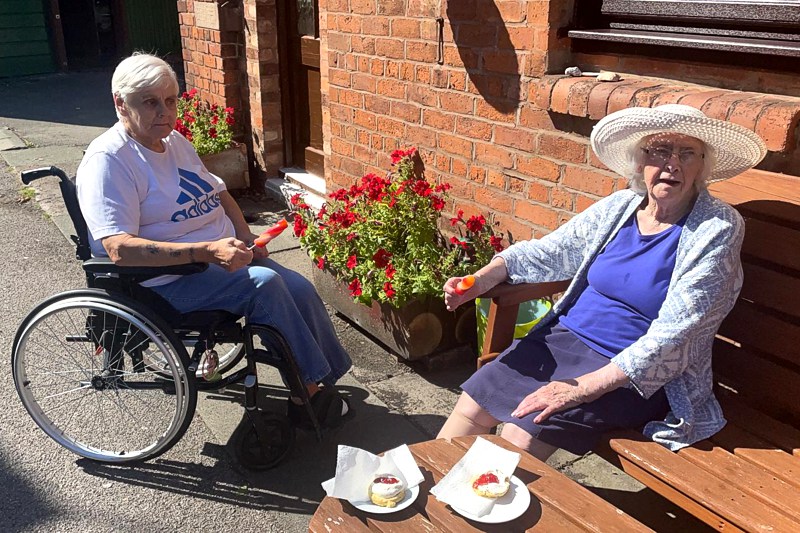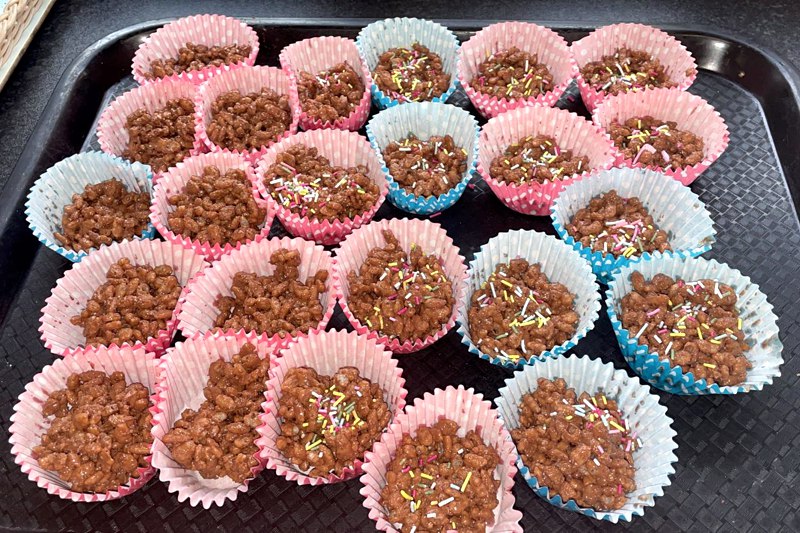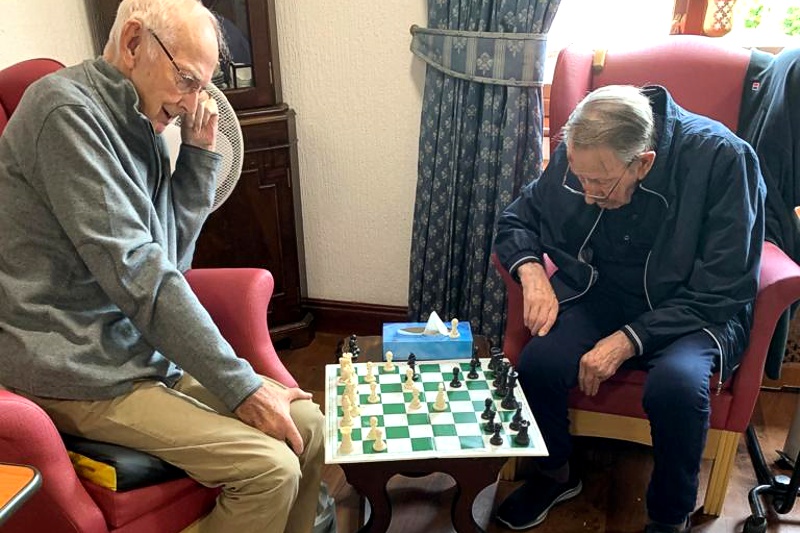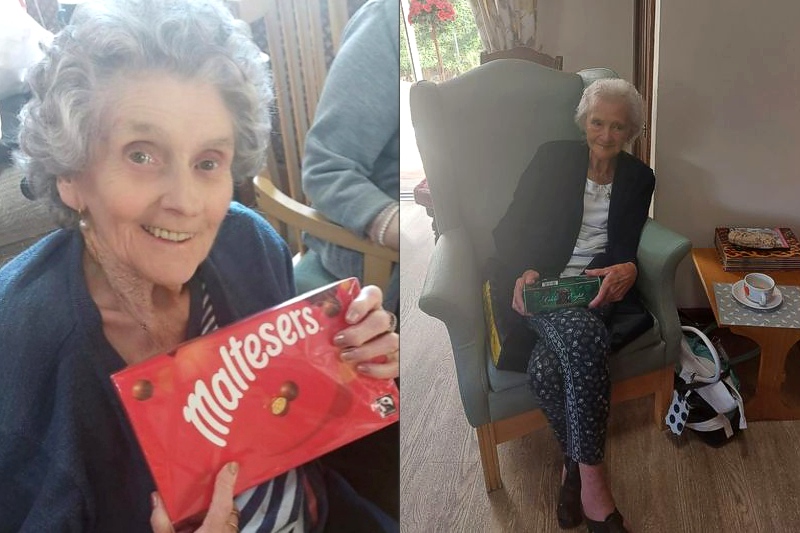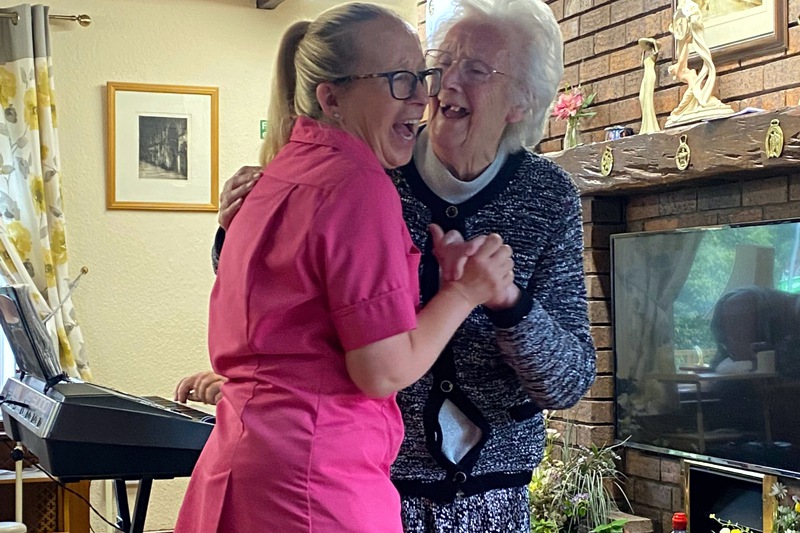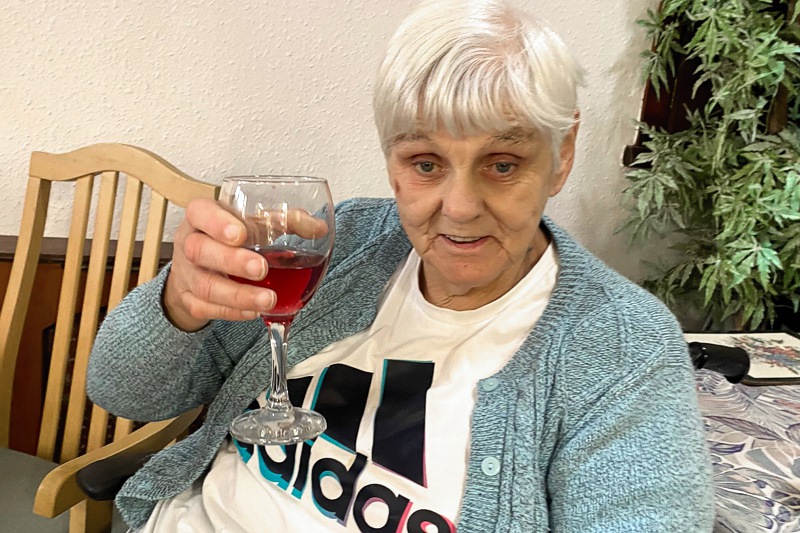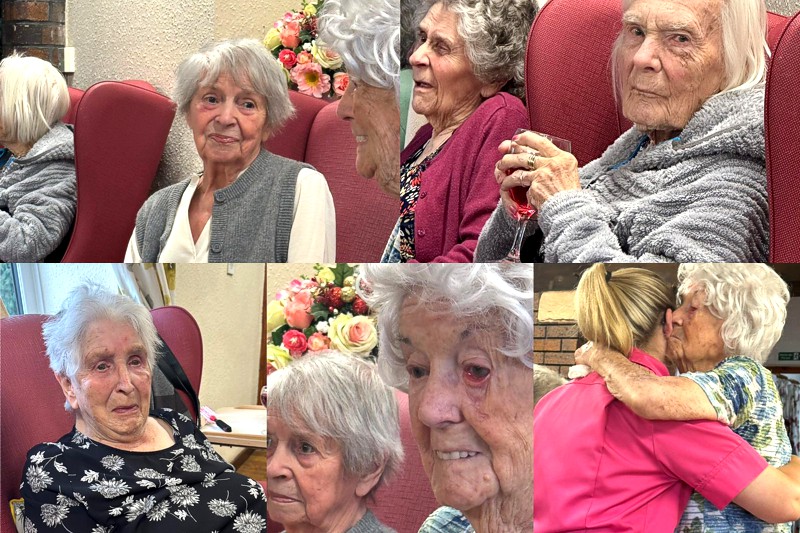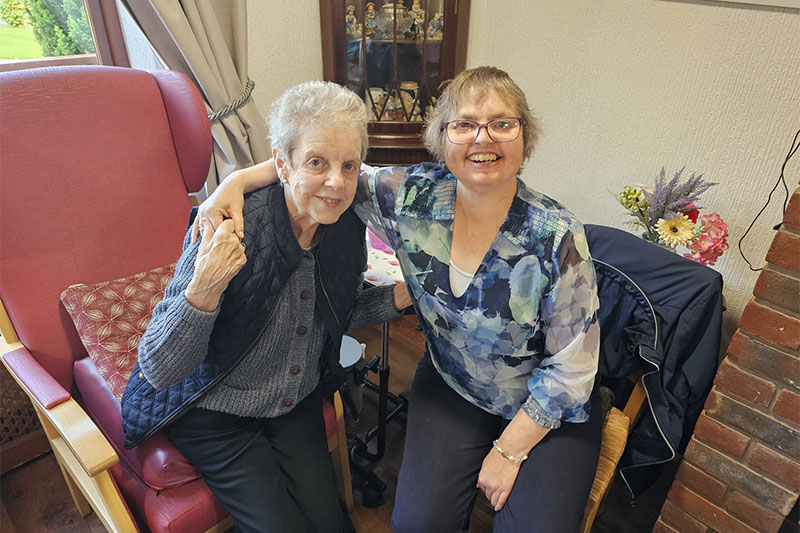 ---
It was all about glamour from Hollybank this week. 💅💇‍♀️ Tuesday was Hairdressing Day! 👑✂️ Wednesday was Nails Day! The smiles on our residents faces say it all. It's amazing how a little bit of TLC can brighten up everyone's day.